Unsolved Mysteries Rewind 46: The Murder of Su-Ya Kim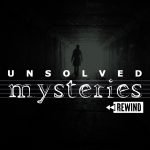 In 1981, Su Young and Su-Ya Kim were married and soon moved to the United States from Korea. By 1991, they both lived in New York with their two sons and owned two successful stores. However, their happy life was ruined on June 29. Su-Ya dropped her two sons off at their grandmother's house and went shopping. When her husband came home later, she had not returned, and he later found her car parked in their parking garage with the engine stone cold. The next day, police identified the remains of a young woman has Su Ya's. She had been murdered by nine stab wounds from a unknown man; her remains coldly dumped in a trash dumpster. Police determined that she had been the victim of random violence, but were able to find a witness. Before her body was found, a security guard witnessed an unidentified man early in the morning acting strangely around the garbage can that was later found to have contained Su Ya's remains. The man soon left and the security guard began looking through the garbage and found her body. He hailed a passing ambulance, but Su-Ya had been dead for several hours. The security guard gave a description of the man and the license plate, which was later found to belong to a Taiwanese college student who had nothing to do with the case. Police began looking at the security guard as a suspect, until a lie detector test proved he had nothing to do with the murder either. The police are now looking for leads in her murder. For nearly two years, husband Su-Young Kim stayed in the United States, but the memories of his wife proved too painful to bear. In April of 1993, he shut down his business and returned with his two little boys to South Korea, his wife's killer's identity still a mystery.
Suspects: The unidentified person seen by the security guard was a white man wearing round glasses. He may have worked in or lived around the area that the garbage can was located. He has never been identified.
Join Dr. Lindsay Weisner and Mark Jeacoma as we look back at this tragic case which took place in 1980's around Long Island!
Unsolved Mysteries covered this story in their Season 6 Episode 5 episode linked below!
Lindsay and Mark are currently working on another true crime podcast which focusses on The Crimes of Long Island. Please give us listen!
Spotify
Thank you to Mat Graham from Artificial Fear for allowing us to use his amazing cover of the Unsolved Mysteries Theme Song! Check out his YouTube Channel here: https://www.youtube.com/channel/UCoQNyGGSIl_ZbEDq-teZDWQ
And thank you to Ryan Hughes from Planet H for lending us his spot-on "Stack Voice" and working with us to have such a cool intro and outro! Check out his YouTube Channel here: https://www.youtube.com/channel/UCYrlNAFRMlWQN1rhWboZh2g