Unsolved Mysteries Rewind 47: The Mysterious Murder of Chaim Weiss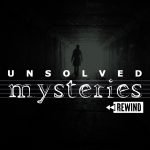 Chaim Weiss, 15, was a student in the Yeshiva of Long Beach, New York. On November 1, 1986, his body was found by a dorm counselor after he was late to Shabbat morning prayers. His murder remains unsolved, though investigators believe the murderer was a student or faculty member of the yeshiva.
The Daily News called it "one of New York's most baffling unsolved mysteries"
Join Mark and Lindsay as they discuss this baffling case!
Lindsay and Mark are currently working on another true crime podcast which focusses on The Crimes of Long Island. Please give us listen!
Spotify
Thank you to Mat Graham from Artificial Fear for allowing us to use his amazing cover of the Unsolved Mysteries Theme Song! Check out his YouTube Channel here: https://www.youtube.com/channel/UCoQNyGGSIl_ZbEDq-teZDWQ
And thank you to Ryan Hughes from Planet H for lending us his spot-on "Stack Voice" and working with us to have such a cool intro and outro! Check out his YouTube Channel here: https://www.youtube.com/channel/UCYrlNAFRMlWQN1rhWboZh2g