Unsolved Mysteries Rewind 60: The Shooting of Dick Hansen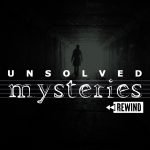 Dick Hansen and his friend Jean were hanging out together before chatting in his car at the end of the night. A car pulled up and parked behind them on a street where only their two cars remained. As they left, Jean followed Dick as she wasn't familiar with the area, soon getting the idea they were being following by the other car. Darting across a highway and trying desperately to lose their stalker, Jean and Dick exited the highway and parked their cars, behind which the car rolled up and parked behind them. Dick went to confront the man who mortally wounded him. Jean ran back to help Dick and barely caught a glimpse of the shooter as the car sped away. To this day, the murder has not been solved. Jean thinks, due to the man's football-like build and her license plate reading "49R HUGS", the killer may have been a fanatic of a rival team, though the ball still hasn't been caught on Dick's killer.
Please join Laura and Mark as we discuss this shocking case. 
Thank you to Mat Graham from Artificial Fear for allowing us to use his amazing cover of the Unsolved Mysteries Theme Song! Check out his YouTube Channel here: https://www.youtube.com/channel/UCoQNyGGSIl_ZbEDq-teZDWQ
And thank you to Ryan Hughes from Planet H for lending us his spot-on "Stack Voice" and working with us to have such a cool intro and outro! Check out his YouTube Channel here: https://www.youtube.com/channel/UCYrlNAFRMlWQN1rhWboZh2g