Unsolved Mysteries Rewind 59: The Bordello Murders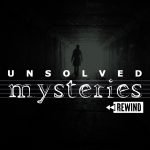 On Sep 20th 1994, in the small town of Oak Grove Kentucky, Gloria Ross & Candy Belt were brutally murdered in the bordello where they worked. The investigation was mishandled from the very start, some say by the corrupt police department. Were they protecting one of their own? Join Laura & Mark as they discuss this complex case full of finger pointing & suspicion.
Please join Laura and Mark as we discuss this shocking case. 
Thank you to Mat Graham from Artificial Fear for allowing us to use his amazing cover of the Unsolved Mysteries Theme Song! Check out his YouTube Channel here: https://www.youtube.com/channel/UCoQNyGGSIl_ZbEDq-teZDWQ
And thank you to Ryan Hughes from Planet H for lending us his spot-on "Stack Voice" and working with us to have such a cool intro and outro! Check out his YouTube Channel here: https://www.youtube.com/channel/UCYrlNAFRMlWQN1rhWboZh2g