Unsolved Mysteries Rewind 62: The Snowtown Murders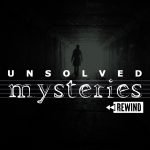 Laura and Mark discuss the case of The Snowtown Murders. The Snowtown murders (also known as the bodies in barrels murders) were a series of murders committed by John Justin Bunting, Robert Joe Wagner and James Spyridon Vlassakis between August 1992 and May 1999, in and around Adelaide, South Australia. A fourth person, Mark Haydon, was convicted for helping to dispose of the bodies. The trial was one of the longest and most publicised in Australian legal history.
After our discussion we speak with Graeme who talks about what it was like living in the area where this all happened when the bodies were first discovered in the 1990's.
Thank you to Mat Graham from Artificial Fear for allowing us to use his amazing cover of the Unsolved Mysteries Theme Song! Check out his YouTube Channel here: https://www.youtube.com/channel/UCoQNyGGSIl_ZbEDq-teZDWQ
And thank you to Ryan Hughes from Planet H for lending us his spot-on "Stack Voice" and working with us to have such a cool intro and outro! Check out his YouTube Channel here: https://www.youtube.com/channel/UCYrlNAFRMlWQN1rhWboZh2g