Unsolved Mysteries Rewind 63: The Two Marys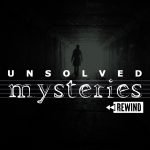 This episode, Laura & Mark discuss the brutal murders of two Texan women in October 2000. Both women were killed in their cars within days of each other, in broad daylight, their cars then set on fire. The two woman shared similar physical characteristics & even more shocking, both women were named Mary Morris!
The background of both Mary Morris's produced a few suspects & theories that have been investigated for many years. There are still many unanswered questions regarding this case including the theory of a "hit gone wrong." Join us as we try to unravel the still unsolved case of The Two Mary Murders.
Thank you to Mat Graham from Artificial Fear for allowing us to use his amazing cover of the Unsolved Mysteries Theme Song! Check out his YouTube Channel here: https://www.youtube.com/channel/UCoQNyGGSIl_ZbEDq-teZDWQ
And thank you to Ryan Hughes from Planet H for lending us his spot-on "Stack Voice" and working with us to have such a cool intro and outro! Check out his YouTube Channel here: https://www.youtube.com/channel/UCYrlNAFRMlWQN1rhWboZh2g