Unsolved Mysteries Rewind 69: The Mysterious Death of Kurt Sova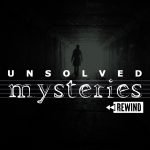 On October 28, 1981, in Newburgh Heights, Ohio, 3 young boys made a gruesome discovery, a young man lying face up in a puddle in a ravine. The body was in a "Christ-like" pose with one leg crossed over the other at the ankle.  It seemed to have been deliberately placed. Apart from some minor scratches & bruises, there were no obvious signs of injury. Hours later, the body was positively identified as 17 year old Kurt Sova. An autopsy revealed that he had died 24 -36 hours before his body was found, he had been missing for 5 days.
Come along as Mark and Laura discuss this shocking and confusing case.
Thank you to Mat Graham from Artificial Fear for allowing us to use his amazing cover of the Unsolved Mysteries Theme Song! Check out his YouTube Channel here: https://www.youtube.com/channel/UCoQNyGGSIl_ZbEDq-teZDWQ
And thank you to Ryan Hughes from Planet H for lending us his spot-on "Stack Voice" and working with us to have such a cool intro and outro! Check out his YouTube Channel here: https://www.youtube.com/channel/UCYrlNAFRMlWQN1rhWboZh2g