Unsolved Mysteries Rewind 70: Annie Laurie Hearin and Rogest Cain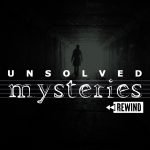 Many of you may have heard but if you have not, late December we lost my cohost, Laura Crook. She was a wonderful young woman and I am truly crushed by the loss. With the guidance of her father, Graeme I am releasing her final episode which was recorded 2 weeks before she would pass away.  RIP Laura….
In 1988, Annie Laurie Hearin was a 73-year-old southern socialite who vanished under bizarre circumstances. Hearin's body has never been found and she was declared legally dead in 1991. No one has officially been charged with her kidnapping.
Rogest Cain was a family man & had always hoped to create a better life for his 7 children. In 1958, he moved from Mississippi to Los Angeles, California. There he was able to give his children advantages that he never had. His children stated that he was always a loving, caring father to them. By 1986, Rogest was 62 years old & worked for the Department of Parks and Recreation. On the afternoon of February 18th, 1986, he left his home, telling his sister that he was going to a hardware store. However, he never returned home.
Come along as Mark and Laura discuss these shocking and confusing cases.
Thank you to Mat Graham from Artificial Fear for allowing us to use his amazing cover of the Unsolved Mysteries Theme Song! Check out his YouTube Channel here: https://www.youtube.com/channel/UCoQNyGGSIl_ZbEDq-teZDWQ
And thank you to Ryan Hughes from Planet H for lending us his spot-on "Stack Voice" and working with us to have such a cool intro and outro! Check out his YouTube Channel here: https://www.youtube.com/channel/UCYrlNAFRMlWQN1rhWboZh2g