Unsolved Mysteries Rewind 71: The Mysterious Death of Rae Ann Mossor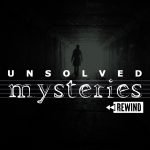 Just before 8pm on February 4, 1986, the body of 21 year old Rae Ann Mossor lay dead in the middle of Elmcrest Avenue. A shotgun lies on the trunk of a car parked beside her body.
Authorities concluded she took her own life in the throes of heartbreak after her boyfriend had rejected her. Her parents & several experts insist it was murder. 
Did Rae Ann commit suicide, or was she murdered? 
You decide as Amy & Mark delve into this intriguing case from Roanoke, VA.
Thank you to Mat Graham from Artificial Fear for allowing us to use his amazing cover of the Unsolved Mysteries Theme Song! Check out his YouTube Channel here: https://www.youtube.com/channel/UCoQNyGGSIl_ZbEDq-teZDWQ
And thank you to Ryan Hughes from Planet H for lending us his spot-on "Stack Voice" and working with us to have such a cool intro and outro! Check out his YouTube Channel here: https://www.youtube.com/channel/UCYrlNAFRMlWQN1rhWboZh2g