Unsolved Mysteries Rewind 74: The Murder of Sonny Liston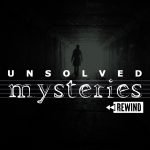 Championship boxer & Heavyweight Champion Sonny Liston was found deceased in his Las Vegas home by his wife just after New Years. Police would find small bags of heroin and marijuana in his home, and by some accounts, a syringe. His wife Geraldine adamantly denied that Sonny was a drug user, while others said he was a regular heroin user. Was Sonny a victim of a drug overdose – accidental or purposely? Or was Sonny murdered by organized crime bosses when he wouldn't throw a fight?
Join Mark and Amy in the City of Sin to take a closer look at the life and death of Sonny Liston.
Thank you to Mat Graham from Artificial Fear for allowing us to use his amazing cover of the Unsolved Mysteries Theme Song! Check out his YouTube Channel here: https://www.youtube.com/channel/UCoQNyGGSIl_ZbEDq-teZDWQ
And thank you to Ryan Hughes from Planet H for lending us his spot-on "Stack Voice" and working with us to have such a cool intro and outro! Check out his YouTube Channel here: https://www.youtube.com/channel/UCYrlNAFRMlWQN1rhWboZh2g