Unsolved Mysteries Rewind 75: The Unexplained Murder of Terri McClure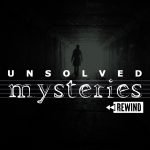 On Friday, January 24, 1983, 62 year old Terri McClure traveled from her home in Reno to Lake Tahoe to attend her son Tim's wedding. After the wedding, about 10pm, Tim walked his mother to her car so she could return home. The next evening at approximately 6pm, Tim and his new wife went to visit Terri at her home, however, Terri was not there. Tim immediately filed a missing persons report. Three days later on Monday, January 17th, Terri was found shot to death in her car in the parking lot of the Carson City Nugget Casino. Despite Tim's emphatic denials, he has remained the only suspect in the murder of his mother.
What happened to Terri McClure? Join Mark and Amy as we delve into this unusual case.
Thank you to Mat Graham from Artificial Fear for allowing us to use his amazing cover of the Unsolved Mysteries Theme Song! Check out his YouTube Channel here: https://www.youtube.com/channel/UCoQNyGGSIl_ZbEDq-teZDWQ
And thank you to Ryan Hughes from Planet H for lending us his spot-on "Stack Voice" and working with us to have such a cool intro and outro! Check out his YouTube Channel here: https://www.youtube.com/channel/UCYrlNAFRMlWQN1rhWboZh2g