Unsolved Mysteries Rewind 78: What Happened to Michael Francke?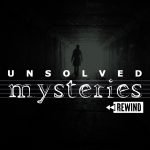 In 1980, Prison Director Michael Francke was brought into the New Mexico prison system to investigate several prison riots taking place that left 33 dead. He completely reformed the system in New Mexico. In 1987, the Governor of Oregon asked him to take over their troubled prison system. Just days after telling his family that he was about to unleash the bombshell that would rock the entire system, he was stabbed to death near his car in front of his office. A man named Frank Gable was quickly tried and convicted of Francke's murder. However, today, he is a free man who's charges were dismissed with prejudice. So, who killed Michael Francke, and why? 
Join Mark & Amy as they take a deep dive into the case that is Michael Francke.
Thank you to Mat Graham from Artificial Fear for allowing us to use his amazing cover of the Unsolved Mysteries Theme Song! Check out his YouTube Channel here: https://www.youtube.com/channel/UCoQNyGGSIl_ZbEDq-teZDWQ
And thank you to Ryan Hughes from Planet H for lending us his spot-on "Stack Voice" and working with us to have such a cool intro and outro! Check out his YouTube Channel here: https://www.youtube.com/channel/UCYrlNAFRMlWQN1rhWboZh2g