Unsolved Mysteries Rewind 77: Elizabeth Carmichael and The Dale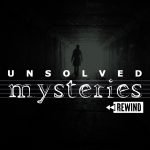 During the 1973 oil crisis, drivers all over the U.S. waited in line for hours just to fill their gas tanks. America was in dire need for more fuel efficient vehicles to ease the pressure of the crisis. Enter Liz Carmichael, a consummate businesswoman and innovator who fashioned herself after Henry Ford. She claimed to have the solution to the crisis – The Dale – a 3-wheeled car that got 60 miles to the gallon, and very affordable – only $1995. Fraud investigators, however, would encounter many red flags with her business practices. During a search of the production factory, investigators would make an unimaginable find. Was Liz really who she claimed to be? Would the Dale really come to fruition?
Join Mark and Amy as we dissect the life and business practices of the infamous Liz Carmichael.
Thank you to Mat Graham from Artificial Fear for allowing us to use his amazing cover of the Unsolved Mysteries Theme Song! Check out his YouTube Channel here: https://www.youtube.com/channel/UCoQNyGGSIl_ZbEDq-teZDWQ
And thank you to Ryan Hughes from Planet H for lending us his spot-on "Stack Voice" and working with us to have such a cool intro and outro! Check out his YouTube Channel here: https://www.youtube.com/channel/UCYrlNAFRMlWQN1rhWboZh2g