Unsolved Mysteries Rewind – EP41: The Murder of Tracy Kirkpatrick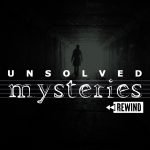 In this episode, Catharine and Mark discuss the Murder of Tracy Kirkpatrick which happened on March 15, 1989 in the small town of Frederick, MD.
We discuss so much such as:
Did the father of the security guard help cover up evidence?
Was someone who phones a psychic, TOO obsessed with this case or were they even involved? 
Who was the manager of the store Tracy worked in?
and so much more!
Rabbit holes and eye opening information ahead!
Thank you to Mat Graham from Artificial Fear for allowing us to use his amazing cover of the Unsolved Mysteries Theme Song! Check out his YouTube Channel here: https://www.youtube.com/channel/UCoQNyGGSIl_ZbEDq-teZDWQ
And thank you to Ryan Hughes from Planet H for lending us his spot-on "Stack Voice" and working with us to have such a cool intro and outro! Check out his YouTube Channel here: https://www.youtube.com/channel/UCYrlNAFRMlWQN1rhWboZh2g