Unsolved Mysteries Rewind 53: Tara Calico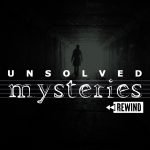 ​​19 year old Tara Leigh Calico (born February 28, 1969) is an American woman who disappeared near her home in Belen, New Mexico, on September 20, 1988. She is widely believed to have been kidnapped. In July 1989, a Polaroid photo of an unidentified young woman and boy, gagged and seemingly bound, was televised to the public after it was found in a convenience store parking lot in Port St. Joe, Florida. Family friends thought the woman resembled Calico and contacted her mother, who then met with investigators and examined the Polaroid. She believed it was her daughter after taking "time, growth and lack of makeup" into consideration, and noted that a scar on the woman's leg was identical to one that Calico had. Scotland Yard analyzed the photo and concluded that the woman was Calico, but a second analysis by the Los Alamos National Laboratory disagreed. An FBI analysis of the photo was inconclusive.
This is a part of Unsolved Mysteries Rewind's Missing Segment Series of Podcasts.  I am unsure why this particular segment was removed but if you have some ideas please email me at mark@stillunsolved.com
Please join Mark and Amy as we discuss this unsolved and shocking case. 
Thank you to Mat Graham from Artificial Fear for allowing us to use his amazing cover of the Unsolved Mysteries Theme Song! Check out his YouTube Channel here: https://www.youtube.com/channel/UCoQNyGGSIl_ZbEDq-teZDWQ
And thank you to Ryan Hughes from Planet H for lending us his spot-on "Stack Voice" and working with us to have such a cool intro and outro! Check out his YouTube Channel here: https://www.youtube.com/channel/UCYrlNAFRMlWQN1rhWboZh2g