Unsolved Mysteries Rewind 55: The Unsolved Murder of Megan Curl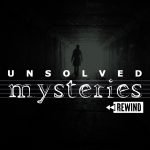 Join us as Mark and Laura discuss the tragic case of 26 year old Megan Curl who was viciously murdered in March of 2000. Even after some investigation and the release of a facial composite sketch of a suspect, this case is sadly still unsolved nearly 22 years later! Listen in to hear the details and some theories on this mysterious case.
Please join Mark and Laura as we discuss this shocking case. 
Thank you to Mat Graham from Artificial Fear for allowing us to use his amazing cover of the Unsolved Mysteries Theme Song! Check out his YouTube Channel here: https://www.youtube.com/channel/UCoQNyGGSIl_ZbEDq-teZDWQ
And thank you to Ryan Hughes from Planet H for lending us his spot-on "Stack Voice" and working with us to have such a cool intro and outro! Check out his YouTube Channel here: https://www.youtube.com/channel/UCYrlNAFRMlWQN1rhWboZh2g