Unsolved Mysteries Rewind 57: The Disappearance and Murder of Kari Lynn Nixon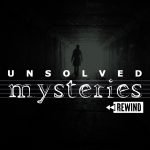 Laura and Mark discuss the perplexing disappearance in 1987 of teenager Kari Lynn Nixon. Did she run away or was she abducted? After many alleged sightings including in a New Kids on The Block music video and an on air appeal by the band, Kari remained missing until 1994. Listen in to find out the tragic details & who was responsible.
Please join Laura and Mark as we discuss this confusing and shocking case. 
Thank you to Mat Graham from Artificial Fear for allowing us to use his amazing cover of the Unsolved Mysteries Theme Song! Check out his YouTube Channel here: https://www.youtube.com/channel/UCoQNyGGSIl_ZbEDq-teZDWQ
And thank you to Ryan Hughes from Planet H for lending us his spot-on "Stack Voice" and working with us to have such a cool intro and outro! Check out his YouTube Channel here: https://www.youtube.com/channel/UCYrlNAFRMlWQN1rhWboZh2g