Unsolved Mysteries Rewind 58: The Unresolved Murder of David Hurley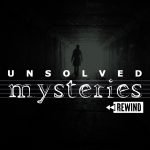 David Hurley was involved in a minor traffic accident early one morning in Turtle Creek, PA. When he stopped to exchange information, things turned deadly.
Was it an innocent donut run on the way to a boy scout trip? Or is there more to the story?
Please join Catharine and Mark as we discuss this confusing case. 
Thank you to Mat Graham from Artificial Fear for allowing us to use his amazing cover of the Unsolved Mysteries Theme Song! Check out his YouTube Channel here: https://www.youtube.com/channel/UCoQNyGGSIl_ZbEDq-teZDWQ
And thank you to Ryan Hughes from Planet H for lending us his spot-on "Stack Voice" and working with us to have such a cool intro and outro! Check out his YouTube Channel here: https://www.youtube.com/channel/UCYrlNAFRMlWQN1rhWboZh2g