Unsolved Mysteries Rewind EP12: Dale Kerstetterm, Orphan Train, Marfa Lights, The Deaths of Jay Cook & Tanya Cuylenborg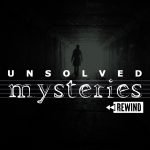 In this episode Kim and Mark discuss Season 2, Episode 5 of Unsolved Mysteries.
Missing Persons: Dale Kerstetter
Updates: Orphan Train
The Unexplained: Marfa Lights
Unexplained Death: Jay Cook and Tanya Van Cuylenborg
Wanted: Salvatore Caruana

Join us this week as we break down the mysterious disappearance of Dale Kerstetter, hop aboard the orphan train, and uncover the folklore behind the Marfa lights. We also dive into the first case that harnessed the power of genetic genealogy, and discuss what may have happened to Salvatore Caruana.
As always, thank you to Mat Graham from Artificial Fear for allowing us to use his amazing cover of the Unsolved Mysteries Theme Song! Check out his YouTube Channel here: https://www.youtube.com/channel/UCoQNyGGSIl_ZbEDq-teZDWQ
And thank you to Ryan Hughes from Planet H for lending us his spot-on "Stack Voice" and working with us to have such a cool intro and outro! Check out his YouTube Channel here: https://www.youtube.com/channel/UCYrlNAFRMlWQN1rhWboZh2g